How to Make Your 'Eternity' Decision
The most important decision of your life is where you'll spend Eternity . . . and it's a simple act of acceptance that you can do at any time, in any place . . . even now!
God's Inspired Word
While it's all but impossible to find two people who agree on everything, the Bible was written seamlessly by more than 40 God-inspired authors, over a period of 1500 years . . . documented by history and confirmed by science. That's why the Bible is the most purchased and read book in the world. In fact, the very date you're reading this on was set by the birth of Christ! This is your time!
Where will you spend Eternity? Life is brief and Eternity is forever! The scriptures describe life as a flower that quickly blooms and dies in comparison to Eternity that never ends. Where you spend Eternity is life's most important question!
The Bible is God's living Word that begins living in you when you read it. It connects with the spiritual side of your life and transforms it into the driving force of your life. This is where spiritual battles are won and you know, beyond a shadow of doubt, where you're going to spend Eternity!
We want nothing from you except your desire to seek God. This website is our gift to you. We're not pastors or ministers, we're not promoting a ministry and we're not asking you for money. We simply want to show you how easy it is to have a personal relationship with the God who made you (Colossians 1:16).
You're starting an adventure that gets better every day. The more you know about God, the more you'll want to know about God (Hebrews 11:6). This is where your faith explodes and you'll achieve in life what you could never achieve on your own, knowing God is working through you.
By accepting and living in God's truth, the joy of the Lord will be your strength through the good days and the bad (Nehemiah 8:10), making those around you want what you have. And when that happens, you'll lead them to the same God you've discovered for yourself. This is what living your life for God's purpose is all about (Romans 8:28)!
But this is your moment! When you have an abundance of time, find a quiet place where the Holy Spirit can speak truth into your life, and set you free. (John 8:36)
Your Scriptural Pathway to Eternal Life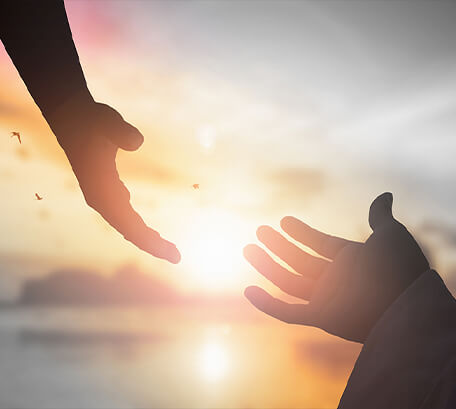 God loves you and wants you to spend eternity with Him
Let's start with the best news of all. God loves you as much as He's ever loved anyone, ever, including His own Son, Jesus Christ (John 3:16). It doesn't matter what you've said or done or failed to do, all of us have fallen short (Romans 3:23). Your entry into Heaven is based on your acceptance of what God has done for you.
From the moment He placed you in your Mother's womb (Jeremiah 1:5), His only desire for you has been that you'll spend Eternity with Him in Heaven, while leaving that decision to you. He's used everything in your life to help you understand who He is, how much He loves you, and how much you need Him
(Romans 10:9).
If you're like most Americans, you know who Jesus Christ is and may even call yourself a Christian. But knowing who Jesus is and knowing Jesus as your Lord and Savior are two entirely different things. For it's only by accepting Jesus Christ as your Lord and Savior that you've secured for your place in Heaven (Romans 6:23).
Over 80% of the unchurched want to believe there's a God and want to know more about Him. If you're in this percentile, you've come to the right place.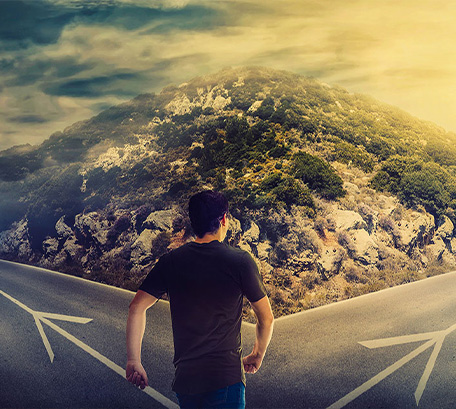 God has a plan for your life, but you have a decision to make!
God's planned sequence for your life is:
1. Accepting Jesus Christ as your Lord and Savior (Romans 10:9)
2. Living your life for His purpose (2 Corinthians 5:5)
3. Having everything in your life, for the rest of your life, work for good (Romans 8:28)
4. Spending eternity in Heaven (1 Corinthians 2:9, Revelation 21:4).
This is the life God created for you to live forever.
But first, you have a decision to make – the most important decision of your life (Joshua 24:15)! Avoiding this decision says 'no' to God, with all of the consequences and lost blessings that holds. Until your last breath, it remains your option to say "yes" to God, but you'll never be at peace with God and eternally secure until you 'bite the bullet' and make this decision. Until you make this decision, you're playing with fire (Hebrews 9:27, Revelation 20:15)!
Hell's a real place of eternal damnation that God describes, in horrifying detail, as an ominous warning against rejecting His gift of Salvation, which is not yours until you accept it (2 Thessalonians 1:9; Revelation 21:8; Revelation 14:11). By rejecting Christ, you're ignoring God's warnings and breaking His heart.
A loving father sets clearly defined boundaries for their children, using rewards and punishments to incentivize right choices and behavior (Proverbs 13:24). To prevent resolute disobedience, more serious punishments are often threatened, but never inflicted, unless the disobedience is resolute. So, it is with God as He patiently waits for you to come to Him (2 Peter 3:9). God has made the consequences of not accepting His Son as your Lord and Savior exceedingly clear (Proverbs 15:25). The choice between Heaven and Hell is yours to make . . . and it's the most important decision of your life (John 14:6)!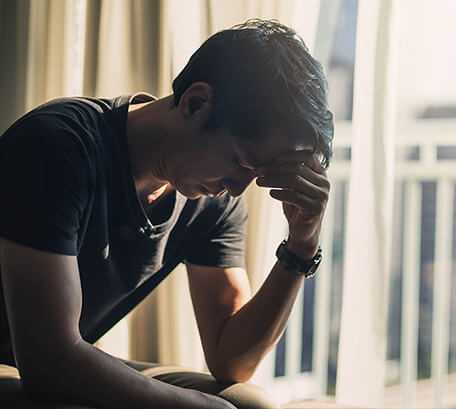 You Can't Earn Your Way into Heaven
While you may be the most moral, kind, generous, loving, and respected person, you're not good enough to earn your way into Heaven (Romans 3:23; Romans 6:23; Ephesians 2:8-9.) While your ego may be fed by naively comparing yourself to those around you, you stand condemned in the Holy presence of Almighty God who has no tolerance for sin (1 John 1:10). Likewise, God doesn't allow good people to go to Hell because, compared to God's Holiness, none of us are good people (Isaiah 64:6).
The awesome truth is that when your earthly life ends, your eternity begins with you standing in judgment before Almighty God (2 Corinthians 5:10). All earthly power and influence and things owned and experienced, apart from serving God, will have no value whatsoever on that day . . . you'll stand alone (Revelation 20:15)!
Only one thing will matter at that cataclysmic moment: Is your name written in the Book of Life . . . did you confess your sins and accept Jesus Christ as your Lord and Savior before you died (Revelation 3:5)? At that point, there's nothing you can do to change where you'll spend Eternity. That will have already been determined, and if you haven't already made that decision, you're literally playing with fire (Mark 9:43).
Jesus endured man's most horrible form of execution as a personal sacrifice for your sins (Matthew 27:27-54) . . . giving you full pardon into Heaven . . . the greatest event in all human history! Then He rose on the third day to tell you (1 Corinthians 15:3-4) that He'll be waiting for you in Heaven.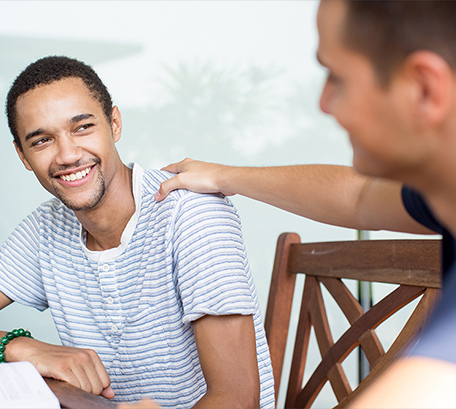 You Can Receive God's Gift of Eternal Life Right Now
While this is God's gift to you, it's not yours until you receive it by accepting Jesus Christ as your Lord and Savior. No matter what you've done or where you are at this moment, God's waiting for you to accept His incredible gift of Eternal Life
(John 14:6) by:
1. Confessing to God that you're a sinner (1 John 1:9)
2. Asking Him to forgive you of your sins, according to Jesus sacrifice on the cross for your sins (Hebrews 9:22)
3. By acknowledging Jesus Christ as the Lord of your life and the Savior of the world (John 8:36; John 1:12; Romans 10:10).
You can put this in your own words, or pray the prayer below, to God right now and you will instantly receive His gift of Eternal Life. It's that easy to have a personal relationship with the God who made you and wants you to spend Eternity with Him in Heaven.
Once you've made this decision, nothing can separate you from the love of God (Romans 8:35-37) as you bask in the knowledge that your Eternity in Heaven is forever secure.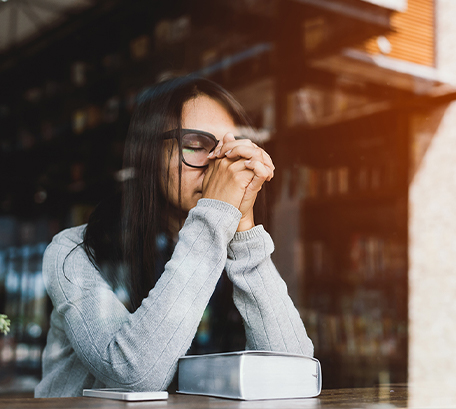 Prayer to Accept God's Gift of Eternal Life
Heavenly Father – Almighty God, I confess to you this day that I'm a sinner and I recognize the consequences of my sin. I'm sorry for not coming to you sooner God. I'm repenting of my sins right now! Please forgive my sins and cleanse me from all unrighteousness by the sacrifice of Jesus Christ on that horrible cross, who I now accept as my Lord and Savior. Thank you for setting me free so I can stand before you, clothed in your righteousness. I promise to live my life for you for the remainder of my days as I look forward to spending forever after with you in Heaven.
Amen!